PCOS/PCOD is a deadly disease that affects women of childbearing age. It is characterized by irregular periods and infertility. The symptoms are similar to menopause, but they occur at a younger age.
The main cause of PCOS/PCOD is an imbalance between the levels of androgens (male sex hormones) and estrogens (female sex hormones). These hormones vary in women, depending on their body composition, age, diet, lifestyle, etc.
There are many possible treatments for this disease, but none have been proven effective in curing it completely. The main treatment for PCOS/PCOD is drugs that increase or decrease male sex hormones or estrogen levels. These drugs are called female hormone pills because they help the body balance the levels of these hormones.
But other than the medical treatments, are there any home remedies to cure PCOS/PCOD? The answer is YES!
The article will highlight some home remedies to cure PCOS/PCOD. The article would also provide you with some causes and symptoms of PCOS/PCOD so it can get easy for you to detect the disease.
What Is Polycystic Ovarian Syndrome/Disease?
Polycystic ovary syndrome is a genetic disease that affects the ovaries. It is characterized by excess and irregular production of the hormone estrogen. As a result, the number of eggs produced by the ovaries increases, but not all of them are fertilized. This condition usually appears during puberty, although it can also occur later in life.
Source: Mayo Foundation For Medical Education And Research 
Several years ago, there was a time when PCOS was considered to be a "women's disease", but now, PCOS/PCOD is a common disorder in the female reproductive system. It has been reported that up to 40% of women have PCOS. There are several reasons for this change. It is also not uncommon for women to have irregular periods even if they are not on birth control pills or other hormonal treatments or surgeries.
What Are Causes & Symptoms Of PCOS/PCOD?
Causes Of PCOS/PCOD
Source: VectorStock
The causes of PCOS/PCOD vary from woman to woman, but the disease is mostly inherited. Some other related causes can include:
Low-grade inflammation

Lifestyle choices

Insulin resistance

Overweight and obesity

Stress and anxiety

Genetics

Hormone imbalance

Raised levels of testosterone

Raised levels of luteinizing hormone (L.H.)

Low levels of sex hormone-binding globulin (SHBG)

Raised levels of prolactin
Symptoms Of PCOS/PCOD
Source: VectorStock
The symptoms of PCOS/PCOD are usually very characteristic and can be seen through:
Irregular menses

Sleep apnea

High-stress levels

High blood pressure

Excess androgen levels

Acne, oily skin, and dandruff

Excessive facial and body hair growth, known as hirsutism

Female pattern balding

Skin tags

Infertility 

Cyst on the ovary

High cholesterol and triglycerides

Acanthosis nigricans, or dark patches of skin

Fatigue 

Insulin resistance

Type 2 diabetes

Pelvic pain

Depression and anxiety

Weight management difficulties, including weight gain or difficulty losing weight

Decreased libido
It is a common condition among women in the western world. However, most women aren't aware of the causes or symptoms of PCOS/PCOD.
What Are The Best Home Remedies To Cure PCOS/PCOD?
Various home remedies are known to cure PCOS/PCOD, including:
1. Aloe Vera
Source VectorStock
Aloe vera is a common home remedy that helps treat PCOS/PCOD by slowing down ovulation and increasing folic acid levels. You can take this remedy orally or apply it to your body externally. It varies from woman to woman, but it may also be used for a few months at once if needed. Usually, this remedy should be taken in the morning before consuming food.
2. Lemon Juice
Source VectorStock
Lemon juice is a good remedy for curing PCOS/PCOD, as it has curative properties and helps decrease the levels of excess sugar and insulin in your body. You can take the juice either on an empty stomach or in a glass with water.
3. Nutmeg
Source VectorStock
You may consume nutmeg to cure PCOS/PCOD, owing to its curative properties. It has been reported that the active ingredient of this spice is alanine and gamma-aminobutyric acid. This herb is proven to be effective in treating PC OS/PCOD.
4. Ginger
Source VectorStock
It is also known to cure PCOS/PCOD and reduce the symptoms of diabetes in women. You can use this space for a few weeks to treat this disease, then gradually reduce it till you heal completely.
5. Collagen
Source VectorStock
If your PCOS/PCOD is a sign of a skin disorder, then you must fix the problem as soon as possible. The collagen in the human body is a significant ingredient that helps regenerate skin and heals the scars of acne, sagging skin, wrinkles, and even treats burns.
6. Kelp
Source VectorStock
Kelp is also a good remedy for treating women with PCOS/PCOD. It can help reduce insulin levels and decrease sugar levels in your blood. It is also good for the bowel health of women.
7. Amla
Source VectorStock
Amla is a good remedy that helps treat skin disorders by reducing excess pigmentation and dark spots on the skin. It can also treat collagen deficiency and enhance blood circulation in your body.
These home remedies are effective to some extent but not 100% suitable for all women. Some of these remedies cause side effects that can be quite serious. Other methods, such as mother's milk or breastfeeding, have also been reported to cure PCOS/PCOD. A recent study has shown a possible link between breastfeeding and PCOS/PCOD.
Most Common Home Remedy – Stopping Menstrual Cycle
Another common home remedy is stopping the menstrual cycle. This method involves taking a week off the menstrual cycle (the week of your last period). This period must be taken at least 3 months apart. For example, if you have had your first period on 14th July and your next menstruation on 13th September, you will want to take 3 months.
This method is usually effective only for some women. Some women develop multiple tummy tuck scars and other complications preventing breastfeeding. However, this method should not be used for all women as it may cause severe health problems for some women.
Some Other Ways To Treat PCOS/PCOD
Besides these home remedies, other ways can help you treat PCOS or reduce the symptoms. Here is a list:
1. Exercise
Source VectorStock
The studies have not confirmed the exact effects of exercise on PCOS, but it can help women improve their health and decrease their symptoms. It is known that aerobic exercise positively affects sperm production in men. There are many other benefits for women, such as improved metabolism, reduced weight, and improved health.
2. Supplements
Source VectorStock
Supplements are helpful for women with PCOS. Many of these supplements contain ingredients that can help you reduce PCOS symptoms and even reverse them. Some include omega 3s, vitamin D, resveratrol, and probiotics.
3. Probiotics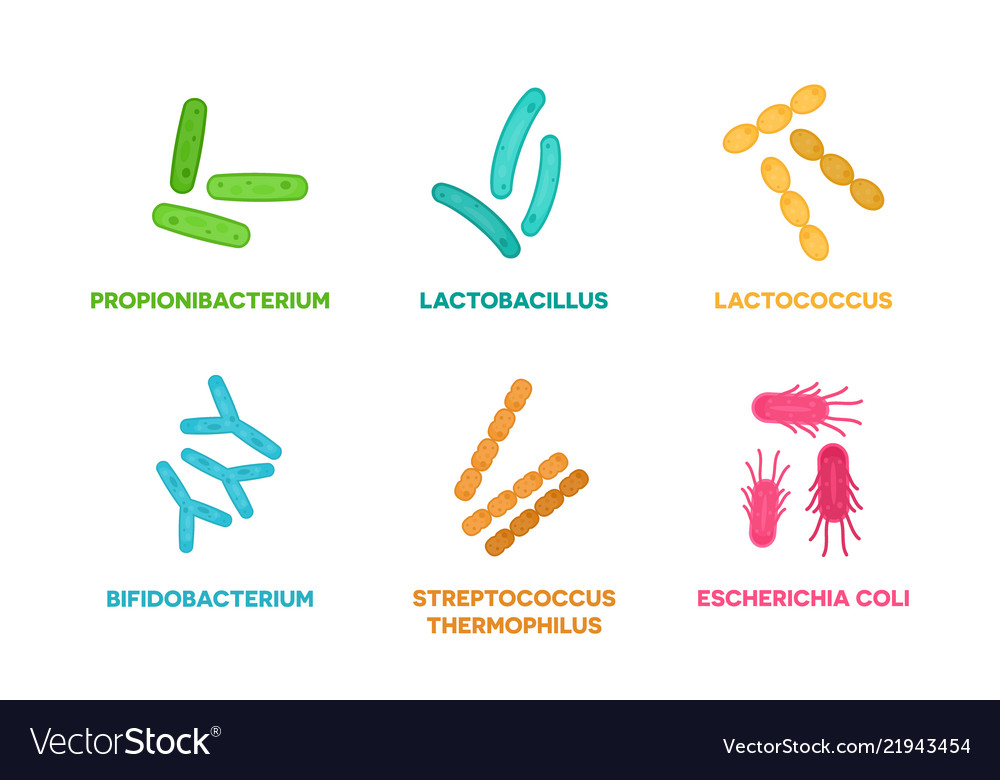 Source VectorStock
Probiotics are good for PCOS. Studies have shown that even if you take probiotic supplements, your body still has an immune system that can greatly help fight against PCOS. It is also known that probiotics contain a lot of different strains of bacteria, which help the body produce more hormones, including sex hormones.
4. Diet Changes
Source VectorStock
Dieting has become a controversial topic for women with PCOS. Many studies suggest that diet can make things worse, especially when it comes to weight gain. But some studies support the idea that dieting can be beneficial. So, you should try to keep a balanced diet and if you need help, talk to your doctor or nutritionist.
5. CBD
Source VectorStock
CBD is a very powerful ingredient that has been used in many different herbal formulas to treat diabetes and other metabolic issues. In addition, CBD may also help women with PCOS because it helps the body produce more of its sex hormones. So, you should talk to your doctor about CBD.
6. Stress Management
Source VectorStock
Stress is one of the major causes of PCOS. So, you should try to manage your stress and make sure you do everything you can to prevent it from happening again. Try not to take it out on yourself because it makes things worse. Talking about stress with your doctor or nutritionist may help.
Does Home Remedies To Cure PCOS Increases The Chances Of Fertility?
PCOS is a complex hormonal disorder that affects millions of women worldwide. The female body breaks down the hormones from our food, so if we eat the wrong kind of food, we can have fertility issues and miscarriages.
Source VectorStock
Many factors can contribute to infertility, such as PCOS, obesity, low thyroid hormone, and high-stress levels. Moreover, women with PCOS are at higher risk of infertility. Did you know that a meta-analysis study has shown that home remedies can increase the chances of fertility? Home remedies do work, so why not try them? It is the best solution to increase fertility and prolong the life span.
Conclusion & Takeaway: 
In the past few years, there has been a lot of research and studies on the possible causes of PCOS and PCOD. These include hormonal imbalance and other factors such as stress.
Research shows that a combination of both may cause the symptoms of PCOS and PCOD. Combining these two factors may lead to reproductive problems like infertility or miscarriages.
So it is important to understand these conditions and how they can be treated properly. Also, we need to know what kind of treatment options are available to cure them effectively if we want to have healthy children in our future generations.
If you want a detailed consultation regarding Polycystic Ovarian Syndrome, you can visit our website Houston Endocrine Center to book an appointment with us. We are looking forward to serving you.