Thyroid and Parathyroid Specialists

Best Thyroid and Parathyroid Doctor in Houston, TX
Are you seeking the expertise of renowned thyroid doctors in Houston, Texas? 
Your search ends here at Houston Endocrine Center. Our dedicated team of specialists provides the best care for thyroid disorders, backed by years of experience and a commitment to your well-being.
Meet Our Leading Thyroid Doctors in Houston, TX
Our clinic proudly boasts some of the best thyroid doctors in Houston. These accomplished specialists are at the forefront of thyroid healthcare, focusing on accurate diagnoses and customized treatment plans. When you entrust your thyroid health to us, you can rest assured that you receive care from experts who prioritize your health above all else.
Houston's Premier Thyroid Doctor
Our mission is to provide you with the best thyroid doctor in Houston. We understand the importance of your thyroid gland in regulating your overall health. Our specialists leverage their deep knowledge and the latest medical advancements to address many thyroid conditions, including hypothyroidism, hyperthyroidism, thyroid nodules, and thyroid cancers.
Thyroid Doctor Specialist
Each of our thyroid specialists stay updated on the most effective treatments and therapies to ensure you receive the best care. Your well-being is their priority, and they are dedicated to helping you regain control of your thyroid health.
Comprehensive Care for Thyroid Disorders
Houston Endocrine Center offers comprehensive care for thyroid disorders. Our approach is tailored to your unique needs, ensuring you receive personalized treatment that addresses the root causes of your condition.
Our services include:
Accurate Diagnosis:

Our skilled specialists utilize advanced diagnostic tools to pinpoint the precise nature of your thyroid disorder. Proper diagnosis is the first step toward effective treatment.

Medication Management:

Our experts provide precise medication management to restore hormone balance and alleviate symptoms for conditions like hypothyroidism and hyperthyroidism.

Surgical Excellence:

When surgery is necessary, our experienced surgeons perform minimally invasive procedures to treat thyroid conditions, minimizing scarring and promoting a swift recovery.

Radioactive Iodine Therapy:

We offer radioactive iodine therapy when it's appropriate to treat hyperthyroidism and certain thyroid cancers.

Ongoing Monitoring: Continuity of care is crucial to your recovery. Our specialists closely monitor your progress and adjust treatment plans to ensure the best possible outcome.
Parathyroid Doctors in Texas
In addition to our exceptional thyroid care, we have a team of dedicated parathyroid doctors in Texas. If you're looking for doctors who specialize in parathyroid disease, you'll find them here. Our parathyroid specialists have extensive experience diagnosing and treating parathyroid disorders, including hyperparathyroidism.
Effective Parathyroid Disorders Treatment
Parathyroid disorders can lead to various symptoms, from fatigue to kidney stones. Our doctor for parathyroid disease excels in the latest treatment for parathyroid disorders and surgical techniques to manage and resolve these disorders effectively. Rest assured, you're in the hands of experts who understand the intricacies of parathyroid health.
Thyroid and Parathyroid Disorders Treatment Market Leader
We are proud to be a leader in the thyroid and parathyroid gland disorders treatment market. Our commitment to excellence and patient-centric care has positioned us at the forefront of healthcare in Houston, Texas. We continually invest in cutting-edge technology to ensure you receive accurate diagnoses and the most effective treatments available.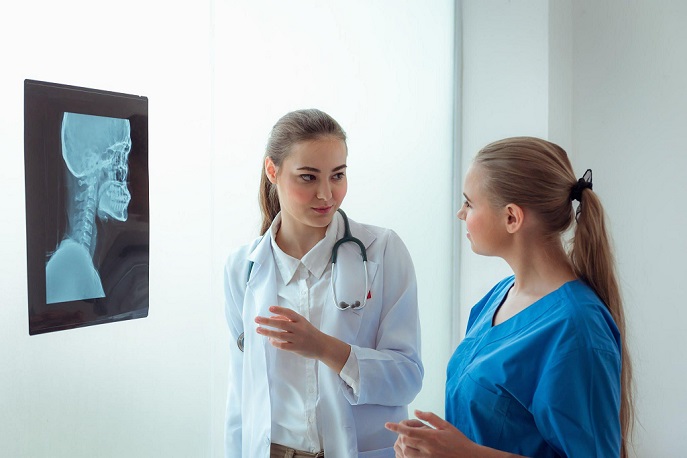 Why should you choose us for your thyroid and parathyroid care needs?
Leading Specialists:

Our team consists of the best thyroid doctors in Houston, Texas, and experienced parathyroid specialists, all dedicated to providing you with top-tier care.

Personalized Approach:

We understand that your health is unique. Our specialist in thyroid disorders creates customized treatment plans tailored to your needs, ensuring the best possible outcome.

Cutting-Edge Technology:

We invest in the latest medical technologies to deliver accurate diagnoses and effective treatments.

Compassionate Care:

Your well-being is our priority. We strive to make your healthcare journey as smooth as possible, offering compassionate support at every step.

Convenient Location: Our clinic is conveniently located in Houston, Texas, making access to our services hassle-free.
Looking For A Thyroid and Parathyroid Doctor In Houston, Tx?
Don't let thyroid or parathyroid disorders disrupt your life. Our highly trained endocrinologists, specialists in thyroid disorders, are here to provide you with the best care available. Whether you're searching for the best thyroid doctor in Houston or need expert parathyroid disorder treatment, Houston Endocrine Center is your trusted partner in health.
To request an appointment with one of our specialists, don't hesitate to contact us or visit our clinic. We look forward to helping you achieve optimal thyroid and parathyroid health. Your health is our priority, and you're in capable hands at our clinic.